Our soft indoor motorcycle cover is designed as an all-round garage for protection against dust and dirt in the garage.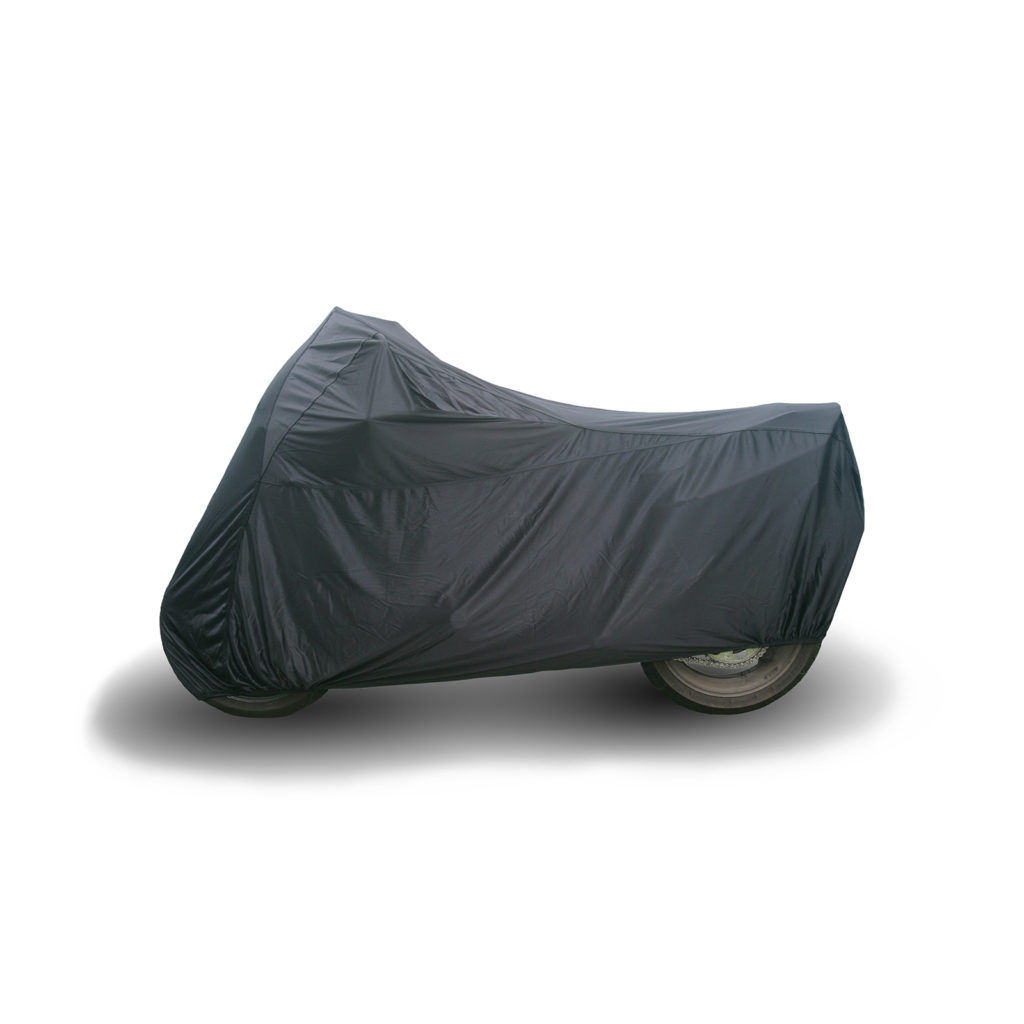 We offer the cover for all standard models in different sizes for an optimal fit. It accentuates the contours of your motorcycle, which awaits in the garage for the next season or the next use.
Your favorite piece is protected by our indoor motorcycle cover indoors against dirt by touching fingerprints or scratches. Of course dust does not have a chance to settle on your bike. The material of our motorcycle cover has a silky sheen, is very soft and pleasant to touch.
The soft indoor motorcycle cover is breathable, tear resistant and elastic at the same time. It fits perfectly to the shape of your vehicle. The inserted rubber linkages guarantee a easy peasy handling. Their high stretchability, their low moisture absorption and their long shape stability characterize our covers.
The indoor motorcycle cover comes with a storage bag, where you can conveniently store the cover when it is not in use.
You can maintain the cover at 30 ° C in the delicates cycle of your washing machine with fine detergent for optimum color gloss and longevity.
Are you looking for exactly this cover for your motorcycle? Do not hesitate and contact us now! We're glad to help!