Our Soft Car Cover is designed as a full garage for protection against dirt in the garage.
We offer the soft car covers for mainly all current models including SUV.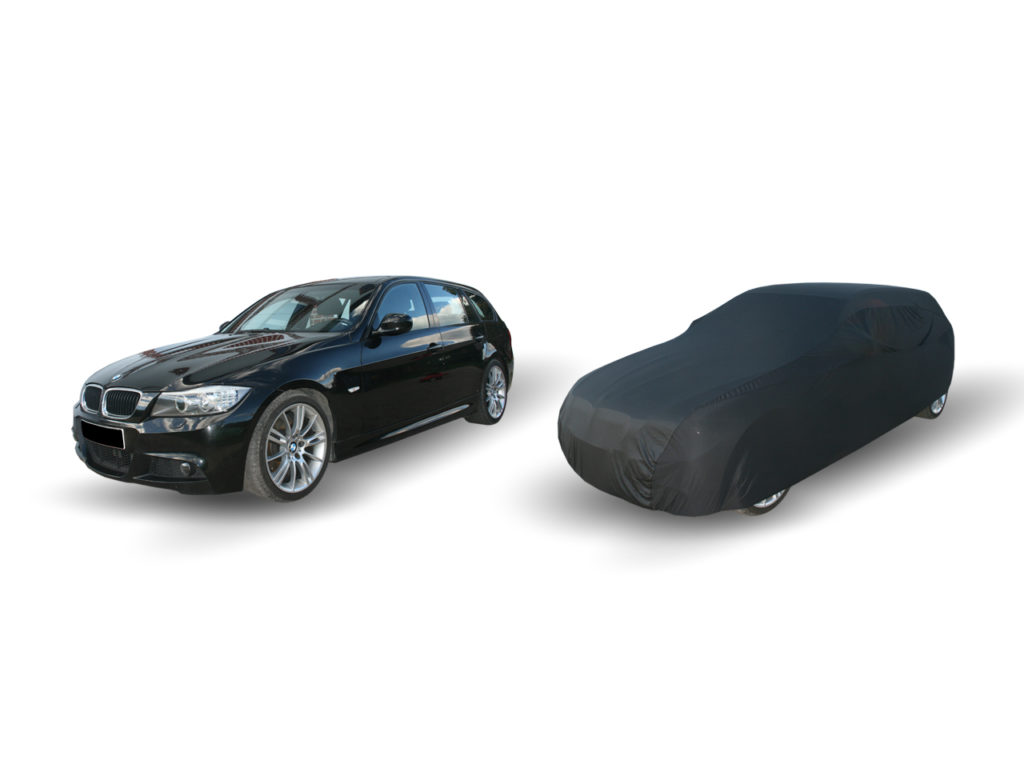 The material is very soft and flowing. It has a silky shine and accentuates the contours of a car that waits in the garage for its next use or next season. A soft car cover is ideal to protect a lover's piece or your classic car from touch, small scratches and fingerprints. Of course dust does not have a chance to settle on your car.
Our car covers are breathable, tear-resistant and elastic at the same time. The cover fits perfectly into the shape of your car. Also here the sewn-in elastic bands in the front and rear area provide for a easy peasy handling. Its high stretchability, the low moisture absorption and a long dimensional stability are what distinguish our soft car covers. The protection of the vehicle lacquer is our top priority. Therefore, it is important to check the car before using of the soft car cover for any stone or similar, that there is no foreign object between the car cover and the vehicle.
The Soft Car Cover comes with a storage bag that can be stored conveniently when it is not in use.
Care for the soft car cover at 30 ° C in the washing machine of your washing machine with fine detergent for optimum color gloss and longevity.
You can find our Soft Car Cover in the webshop at Autoabdeckung.com.
Here is the link to find the soft car cover that fits to your car: